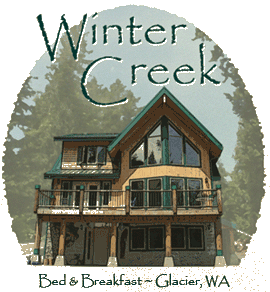 Hidden below the impressive glaciers of Mount Baker and at the doorstep of the Mt. Baker-Snoqualmie National Forest, the Winter Creek B&B in Glacier, WA is the perfect place to stay while visiting the mountains of the Pacific Northwest.
A beautiful mountain home with picture perfect views of Mount Baker's summit. The Winter Creek B&B offers relaxing and comfortable accommodations in a wonderful wilderness setting.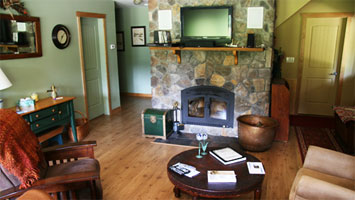 Winter Creek Bed & Breakfast
9253 Cornell Creek Rd, Glacier, WA
(360) 599-2526

At the foot of Beautiful Mount Baker!